Peace of Mind,
in 3 easy steps...
Step 1:
Fill out questionnaire
Step 2:
Video-call with a doctor
Step 3:
Get prescriptions to your pharmacy
Peace of Mind,
in 3 easy steps...
Step 1:
Fill out questionnaire
Step 2:
Video-call with a doctor
Step 3:
Get prescriptions to your pharmacy
Peace of Mind,
in 3 easy steps…
Step 1:
Fill out questionnaire
Step 2:
Video-call with a doctor
Step 3:
Get prescriptions to your pharmacy
Coronavirus disease (COVID-19)
A new coronavirus disease causes respiratory symptoms. We know this as COVID-19. It was first identified in December 2019 in Wuhan city, Hubei Province, China. It has since spread across the world.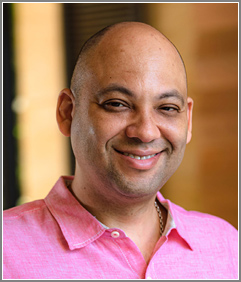 Hi! I'm Dr. Cedric Strong
So you would like to be tested for COVID-19, we are sorry to hear that. Let's schedule a Video-Call. We can start your risk assessment and get you screened for testing.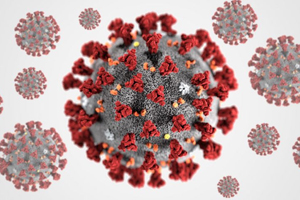 Our content will change as more information about the new virus becomes available.
As a result of COVID-19 and the current demands, we are now offering COVID-19 risk assessment. Additionally, we offer healthcare clearance too. Please note, risk assessment does not guarantee testing. Patients deemed 'high risk' will be designated for testing. We will direct you to the testing facility.
Recommendations for travelers
Prior to departure
To start, be sure to check travel advisories and restrictions. Information on any travel restrictions are on the CDC and WHO websites.
Additionally, check travel advice and outbreaks information. Outbreak and additional information are under the 'Latest Updates' tab. It will also be under 'News' tab on the specified links as well.
Be prepared. Before you travel, seek advice from your healthcare practitioner. Ensure that you receive any necessary health advice and vaccinations. Do this well in advance if possible. For example, at least 4 weeks in advance. This is because courses of vaccines may take time. There is no vaccine available at present to protect against COVID-19.
Always ensure you have health insurance coverage. Travel insurance is essential. Additionally, be sure it covers medical evacuation and repatriation. In the case you become unwell and need transport home, coverage would be essential. Check the impact this outbreak may have on your travel insurance coverage.
Consider taking a first aid kit. This should include a small and basic first aid kit. The kit should include a method to check body temperature and alcohol-based rub for hand hygiene as well.
During travel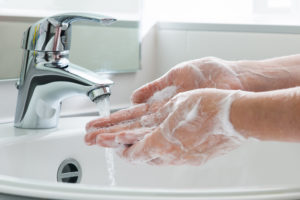 Hand washing is a very important habit to practice. Especially while flying. Frequent and thorough hand washing is one of the most important ways of preventing the spread of infection. But, if soap, clean water, and towels are not available, use an alcohol hand rub. Furthermore, avoid touching your eyes, nose or mouth unless your hands are clean.
Currently, insufficient evidence supports the use of face masks. It is unknown if it is a useful preventative measure for the public.
Avoid close contact with people who appear unwell and their personal items.
Avoid contact with animals, poultry or wild birds. Poultry such as chickens, ducks, geese, pigeons, and quail, for instance. Furthermore, avoid the places where they are present. For example, bird/animal markets, commercial or backyard farms. Also, avoid contact with sick or dead animals or birds.
Do not eat uncooked or undercooked poultry or meat. Cook all meat and poultry, including eggs.
If you have a fever, cough or difficulty with breathing, seek medical attention. Postpone any further travel until you are well again.
Do not bring live animals back into the country. Additionally, do not bring poultry or poultry products back.
On returning home
To note, pay attention to your health upon return. Particularly, be vigilant of your health over the first 14 days.
If you develop symptoms or any other 'flu-like' illness, seek immediate medical attention. Common symptoms include having a fever, a cough, or breathing problems. Similarly, seek medical attention for respiratory illness, too.
Also, avoid visiting a health-care setting. These places include, for example, your health center or a hospital. Seek telephone or telehealth advice, first. Describe your symptoms and provide details of your recent travel history. Follow the advice that you receive.
Do not travel while you are unwell. Limit your contact with others until you can see a Doctor. This is to prevent the spread of any infectious illness.
Follow good hygiene practices. Cover your nose and mouth when coughing or sneezing. Use tissues only once. Dispose of them promptly and carefully. Wash hands frequently as well.
Overview of the coronavirus disease
Coronaviruses are a family of viruses that can cause a range of illnesses. In fact, it ranges from the common cold to more severe infections like MERS-CoV and SARS, for instance.
To add, some coronaviruses infect animals. Occasionally these viruses spread from animals to humans. The first cases all worked at a large seafood market. This market also sold live animals, as well. It is thought that the virus may initially spread from an animal. Although, this is not confirmed. The infection can spread from person to person, too.
In January 2020, China discovered a new coronavirus disease. This was when it was investigating cases of pneumonia (from December 2019) in people in Wuhan city, Hubei province, China. This new infection is COVID-19 and the virus causing it SARS-CoV-2.
The illness
Typically, symptoms of a coronavirus infection usually start up to 14 days after catching the infection.
Some people can succumb to severe illness. To add, there have been associated with deaths.
Treatment
In summation, there is no specific treatment yet. To add, antibiotics will not work because it is a virus.
Due to COVID-19 and the current demands, COVID-19 risk assessment is now being offered. Additionally, healthcare clearance is offered as well. Please note, that risk assessment does not guarantee testing. Patients deemed to be high risk will be designated for testing. We will direct you to the appropriate facility.
Important Note: If you undertake any tests/investigations this will require an additional consultation to review results. 
Further reading:
» Coronavirus: what lies ahead
» Information and myths about COVID-19
» Should I be worried about Coronavirus?
» How to protect yourself
» Do I need to self isolate?
Have a pet that needs medical assistance? Telemedicine isn't only for humans. TelaPets offers medical teleadvice/teletriage with a Hawaii veterinarian, at a time that's convenient for you. Visit TelaPets to set up a fast and safe virtual visit.